John Vance Country Ford and Guthrie High School Team Up For Drive 4 UR School Event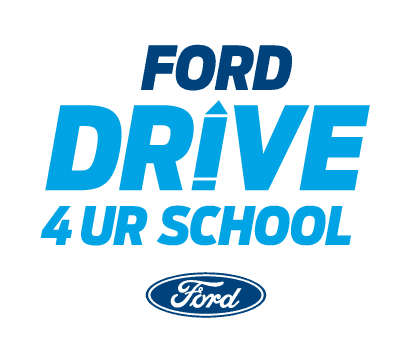 Vance Country Ford has selected Guthrie High School for another Ford Drive 4 UR School event fundraiser. Help us raise up to $6,000 for our school's vocal music department.
John Vance Country Ford located in Guthrie on Division Street at I-35, Exit 153 has selected Guthrie High School for another Ford Drive 4 UR School event. The event is being held at the Guthrie High School parking lot on Saturday May 11, 2019 from 9a to 5p. The fund drive could earn up to $6,000 for the Guthrie vocal music department. "Guthrie High School has one of the most successful vocal music programs in the state, and also one of the most active," said Bill Perring, Guthrie High School Choir Director. "We offer multiple opportunities for our students to grow and perform. That always costs money for equipment, music, contests, uniforms and other things. All monies raised are used for the students and the progress of the program."
Parents, teachers, coaches, administrators and the general public are being asked to test-drive new Ford vehicles from Vance Country Ford in order to reach the maximum amount of dollars available at $20 per test-drive. Drivers must be 18 years of age or older and have a valid driver's license.
For those who come and test-drive, an outdoor luncheon special has been organized by Colleen Coffman, promotions coordinator for Vance Auto Group. Her special includes a freshly smoked turkey leg, baked beans and country style potato salad for $8.
"Helping to support the students and teachers of our community is one of the primary goals we set each year for our dealerships," said Megan Vance, Vice President of John Vance Auto Group. "We know that schools across America are finding it difficult to adequately fund public education. So we access national school fundraising programs like Ford's Drive 4 UR School event to help create dollars where they are most needed. Our school administrators and teachers spend endless hours trying to do their jobs with fewer dollars than are needed. To me, it just makes common sense to take a 10-minute test-drive of a new Ford vehicle in order to raise thousands of dollars for the teachers and kids of our community. There's no pressure to buy either."
The Ford Drive 4 UR School event will take place at 200 N Crooks Dr, Guthrie, OK 73044