My tire pressure light is on?
When cold Oklahoma weather hits, things can get a bit unpredictable. The temperature affects you, us, and even your car's components. In order to maximize your miles per gallon and ensure proper handling of your vehicle, it's critical that you maintain the factory recommended tire pressure, which means vigilant monitoring of your tires' pressure.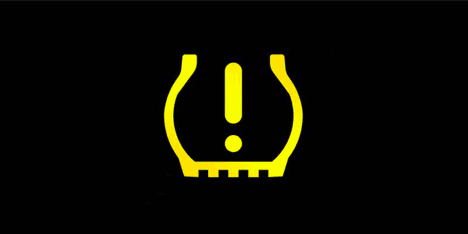 So what do you do when your tire pressure light comes on? Well, first you should do a walkaround of your vehicle. While some cars will specify which tire has low pressure, not all do, so it's prudent to check.
Sometimes the weather in Miami, Oklahoma  triggers the sensors without any actual reason other than technology being fallible. That's the best case scenario.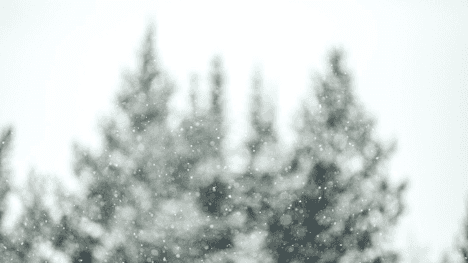 If during your walkaround you notice that some or all of your tires are less inflated than normal, you now know which tires need reinflation. There are plenty of places to inflate tires in Miami Oklahoma, so finding a spot to air up your tires will be a breeze.
If you're dealing with frequent tire deflation, it may be a sign that you need tire replacement. Thankfully, we offer affordable tires in Miami, and you can schedule an appointment with us from anywhere.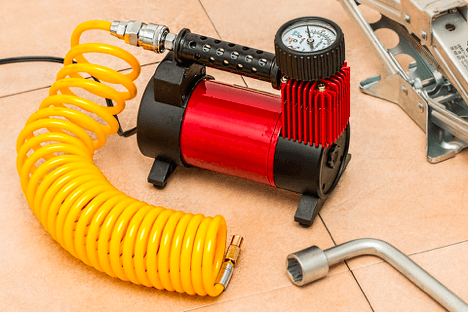 To take the guesswork out of your visual inspection of your tires, it's helpful to acquire a tire pressure gauge. While this tool is incredibly useful to have around, its pricing is extremely affordable, running as low as just a few bucks for a rudimentary example.
You can find a tire pressure gauge for sale at just about any auto parts store near Miami Oklahoma.
If you suspect you're having issues with tire sensors or other lights lit up on your dashboard, it might be a good time to set up a service appointment.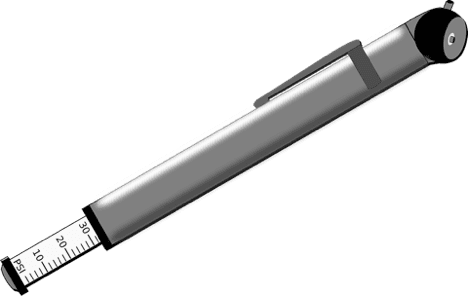 With your tire pressure gauge you'll be able to detect whether the cold weather has, in fact, deflated your tires to below the recommended level.
Once you've established this, in the case of your tire genuinely being deflated, it's time to head to your closest gas station to fill that tire up. Some gas stations charge for tire inflation, but if you head to a higher-tier gas station like Oncue or 7-Eleven in Miami, you'll be pleasantly surprised to find free tire inflation in a well-lit space.
Tire pressure light won't turn off?
We can fix that! Just bring your car in to Vance Ford Lincoln's Service Center for affordable auto repair near Miami Oklahoma.
There's no need to ask what to do in Miami Oklahoma when your tire pressure light comes on, because your friends at your local repair center have you covered.
No matter what variety of problem with tire pressure indicator you encounter, we're willing and able to help get it sorted and get you back on the road in no time.
Now you're prepared for your next incident of tire deflation in cold weather.